Grafters Recruit are looking for experienced HGV Class One drivers to join our contract in Harlow Essex. The role is to deliver goods to stores on either pallets or roll cages. There are day, night and weekend shifts available. The busier days are weekends, especially Friday – Monday where fixed contracts can be offered for the right candidates.
This is a great opportunity for HGV Class one drivers to get regular ongoing work.
You will need to pass an onsite assessment and induction.
All applicants must have minimum 6 months class 1 experience, 
no DR's IN's and no more than 6 points.
no LTD drivers allowed however we can pay Drivers through our umbrella company and PAYE drivers both welcome.
Contact us today to find out more information!
Salary:
£14.40 per hour Days
£15.50 per hour Nights
£19.27 Overtime after 48 Hours 
£16.00 per hour Saturdays
£18.00 per hour Sundays
Grafters are highly praised for the calibre of our drivers, and if you want to be part of the team please call 01268 646661
If you are new to Grafters Recruit then click the button below to Register with us today and apply for this role.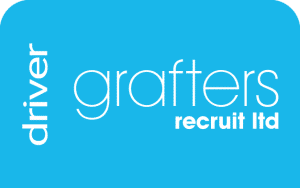 PAYE or LTD accepted Immediate Start, Ongoing work with the option to go permanent if required by the driver Grafter's recruit are looking for x 2
Read More »
**Earn up to £20ph** We have an exciting opportunity to join our blue chip retail client in Hoddesdon, Sainsburys Rye Park Various start times available
Read More »
**Pay Rates up to £20ph** We have an exciting opportunity to join our blue chip retail client in Waltham Abbey, Sainsburys Waltham Point. Various start
Read More »
Subscribe to our social media platforms to receive the latest news and vacancies from Grafters Recruit Ltd.