Our Forward Thinking Solution

Our Forward Thinking Solution

Grafters Recruit have provided driving staff to the logistics industry for over 10 years working with the nation's largest retailers and logistics companies.
At gografters we aim to provide a zero emission EV courier service for clients who require a green forward-thinking solution to meet their requirements in the most environmentally friendly way.
Our fleet of fully electric vehicles are all charged at renewable energy stations thus providing our clients with a completely sustainable green solution.
Using our recruitment expertise and years of industry knowledge we work to recruit the most compatible candidates for our clients. We provide them with a full induction detailing our client's ethics and principles ensuring on their first day they are fully prepared for what's expected of them.
All of our drivers are presented in gografters uniform with a smart phone allowing the use of any apps your business may use for your delivery service.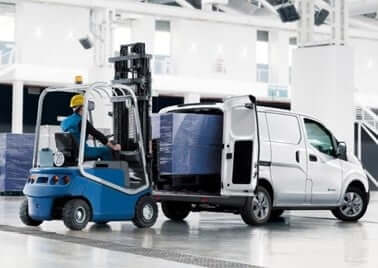 Our range of 100% ELECTRIC E-NV200 with 4.2m³ of load space ensuring there is enough room for 2 Euro Pallets or 705kg of cargo. It's also easily accessible with wide opening 60:40 split rear doors and sliding side panel doors.
National coverage
1 – 20 drivers and vehicles can be supplied to each location
Next day availability for 1 van
30day implementation for 5+ vehicles
On-site account manager for 10+ vehicles on fixed term contracts